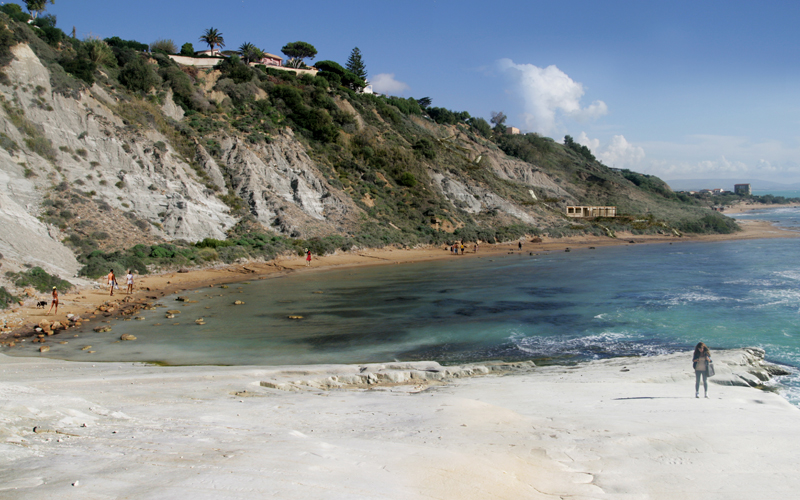 WHITE GARDEN

pavilion on the beach of Scala dei Turchi | Realmonte (AG) | 2014
#landscape #pavilion #exhibitionspace #shade
The aim of the intervention is to improve the use of the Scala dei Turchi natural protected area. The project involves the realization of new accesses to the beach and a pavilion to host services aimed at tourist accommodation.
+
The natural landscape of this stretch of coast is characterized by a sloping orography, defined by a system of natural terraces. One of the main purpose of the project is to allow accessibility and safety for the public while respecting the nature of the place. A system of walkways and paths bring the visitor to the beach through a garden dedicated to the Mediterranean landscape.
A horizontal roof covers the three volumes that host the various functions, info-point for tourists, small exhibition spaces, refreshment point / bar and toilets for the public.
The supporting structure of the pavilion is designed with modular elements made of wood and steel, which allow easy assembly and flexibility in configuration.
The external cladding is conceived in wooden panels consisting of a weft of slats with different spacing between the elements. The aim is to obtain a direct and suggestive relationship with natural light and shadows during the day and allow artificial light to filter out during the evening hours.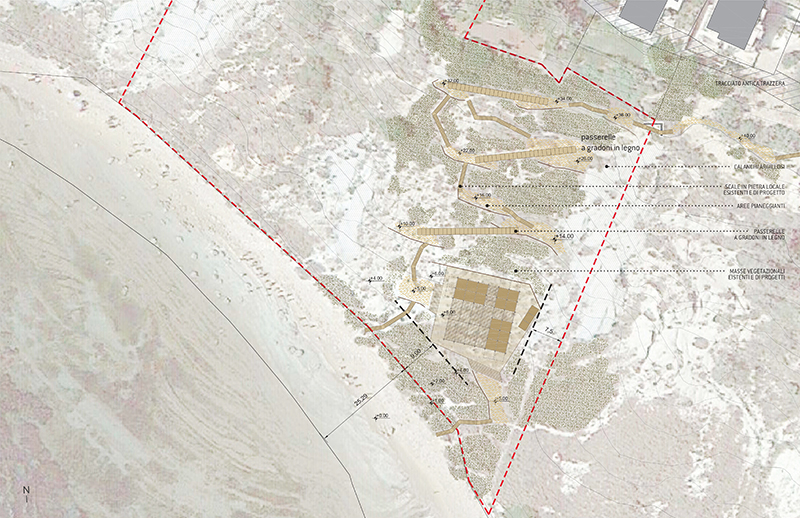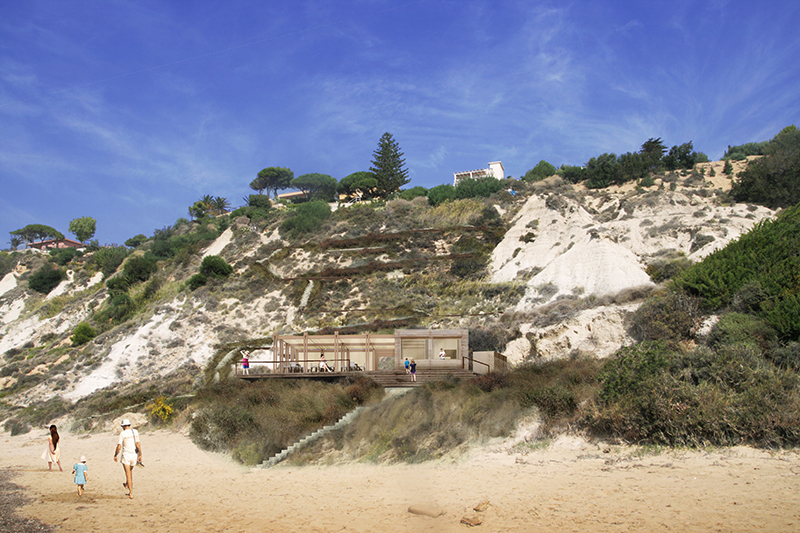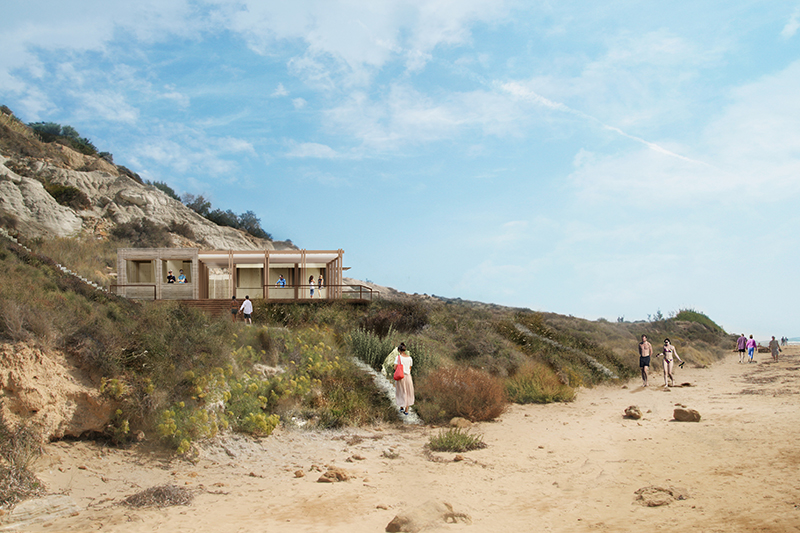 CREDITS
type: commission
status: feasibility study
client: private
with: Raffaele Patitucci