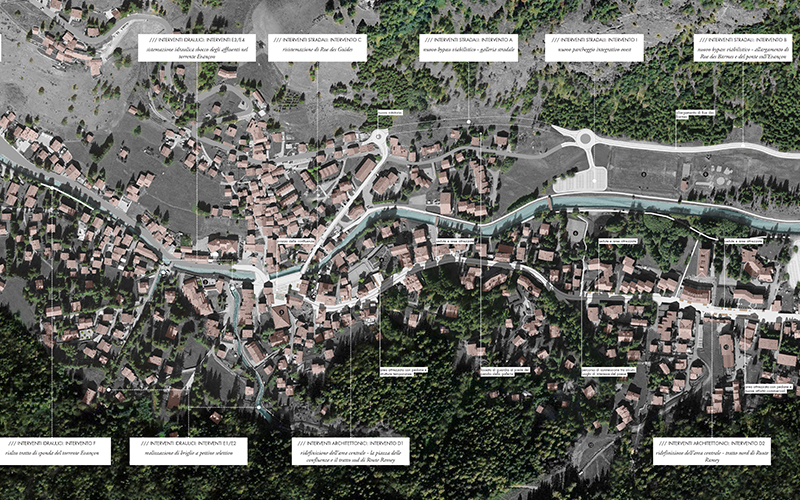 RIQUALIFICAZIONE DEL CENTRO DI CHAMPOLUC

mobility and new public spaces | frazione Champoluc, AYAS (AO) | 2016
second phase
#infrastructure #mobility #masterplan #urbandesign
The proposal for Champoluc consists in the definition of an integrated system of vehicular mobility and pedestrian and cycle paths, capable of relating the different functional, morphological and landscape components of the urban system. Through the reorganization of route hierarchies, the networking of attractor nodes in the urban area and the definition of public and aggregation spaces, it will be possible to highlight the qualities of the place and strengthen the touristic, receptive and commercial potential of Champoluc.
+
The interventions are aimed at achieving, in particular, three objectives:
> reducing the crossing mobility from the urban center:the construction of a new by-pass road allows the removal of the crossing traffic from the urban center, which becomes predominantly pedestrian; at the two ends of the town, three exchange parking lots permit to leave private vehicles and proceed towards the center by foot or with sustainable transport systems.

> redefining the system of public spaces and collective areas:the limitation of vehicular entrances in the built-up area allows the configuration of a continuous and protected system of public spaces, with a receptive and commercial vocation; the axis of Route Ramey and the central square become the catalysts for the construction of urban identity.

> make the waterways safe:with targeted operations along the watercourses it is possible to secure the most critical points from flooding, protecting the built-up area and collective spaces.
Through this series of interventions, the identity of Champoluc will be strengthened as a place of excellence in hospitality and in alpine tourism.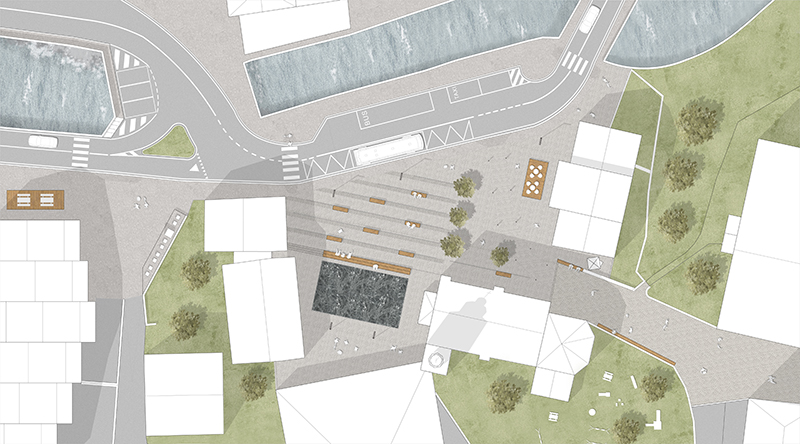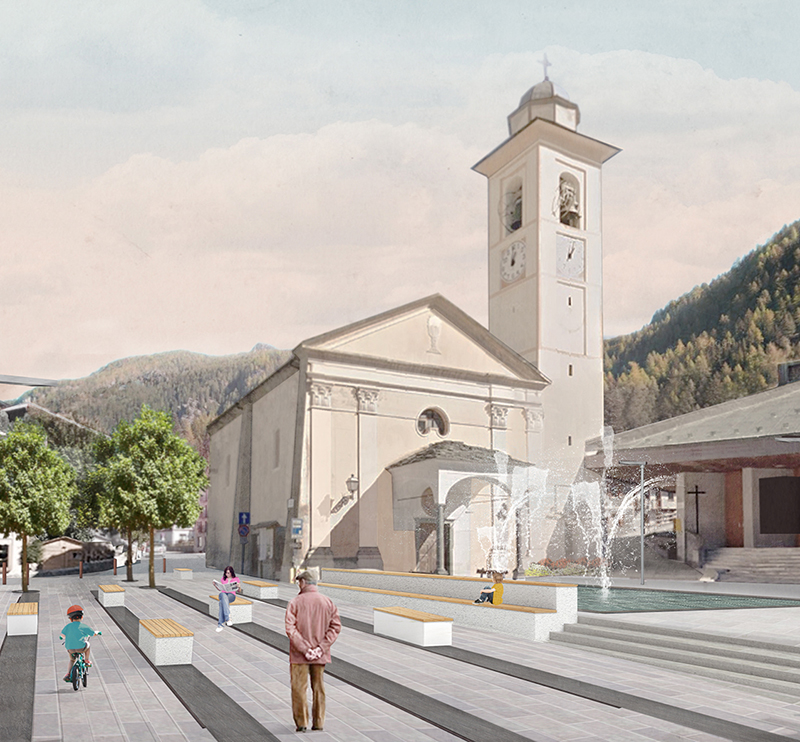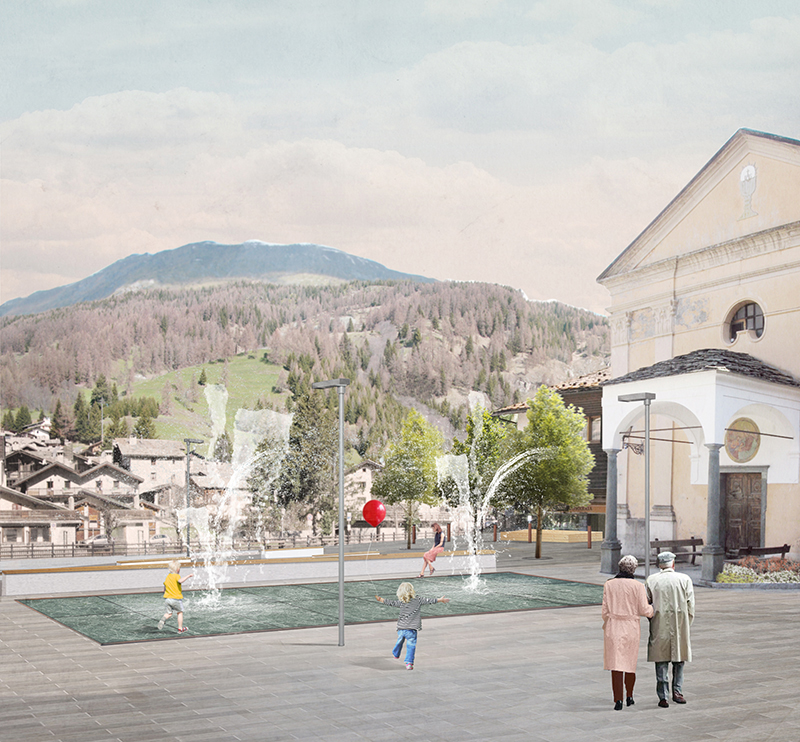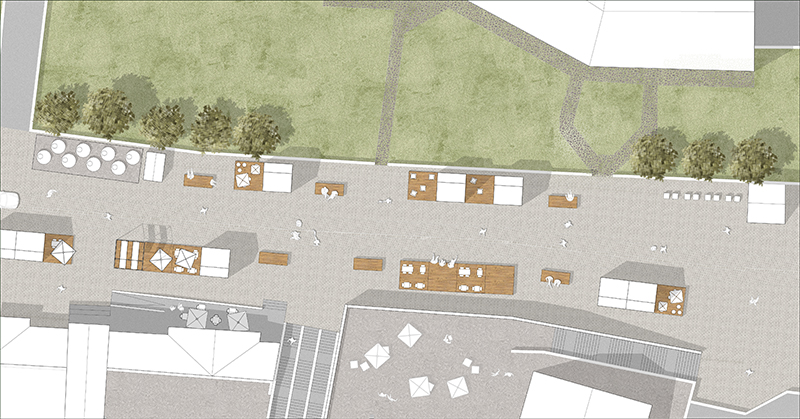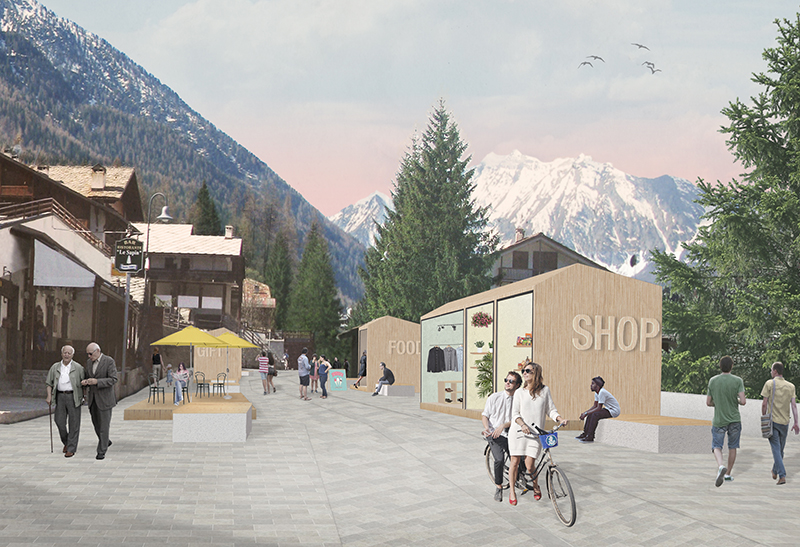 CREDITS
type: restricted design competition
result: second phase
client: Municipality of Ayas
with: F&M Ingegneria