PREDAZZO: UNA MARCIA IN PIÚ
bike and pedestrian network | Predazzo (TN) | 2014
second place
#strategy #bikemobility #pedestrianmobility #publicspace #urbandesign #integratedsystem
The project proposes to define and communicate a new image for the town: Predazzo as a cyclosystem, a place where pedestrians and cyclists can regain the space that they have lost over time in favor of vehicular traffic, which is instead discouraged and downgraded. A continuous and protected system, which aims to face the new challenges foreseen for the cities of the future: ecology, connectivity, quality of life, sustainability.
+
The cyclosystem is a stratified system of cycle and pedestrian mobility, capable of networking, physically and virtually, all the public spaces and attractions of the territory, defining new opportunities and occasions for a sustainable urban development, from a spatial, environmental, economic and social point of view.
The cyclosystem consists of four main routes (il Ring urbano, la Strada delle pendici, il Percoso delle confluenze, il Viale campestre) and their interconnections; each of them has its own specific vocation connected to the context and to the essence of the areas. They are four paths, even though thematic and different for morphology, position, aesthetics and role in the urban economy, that refer to and recall an overall unitary design that allows to rebuild and reinforce the territorial unity.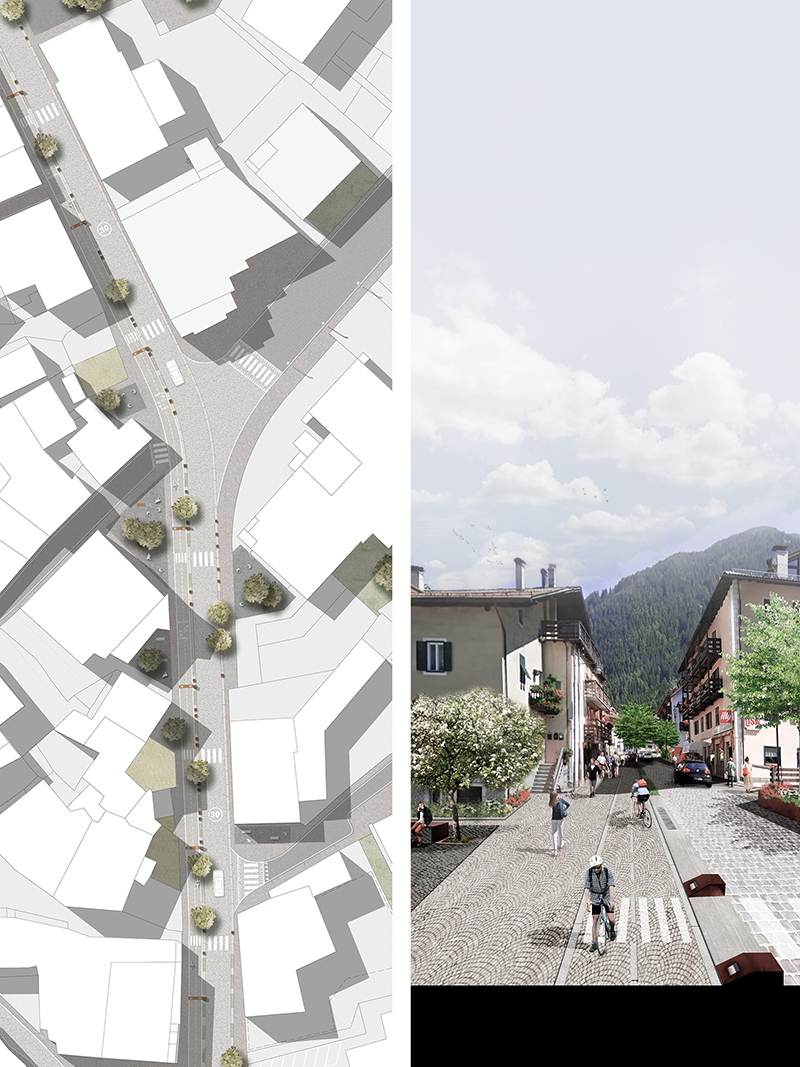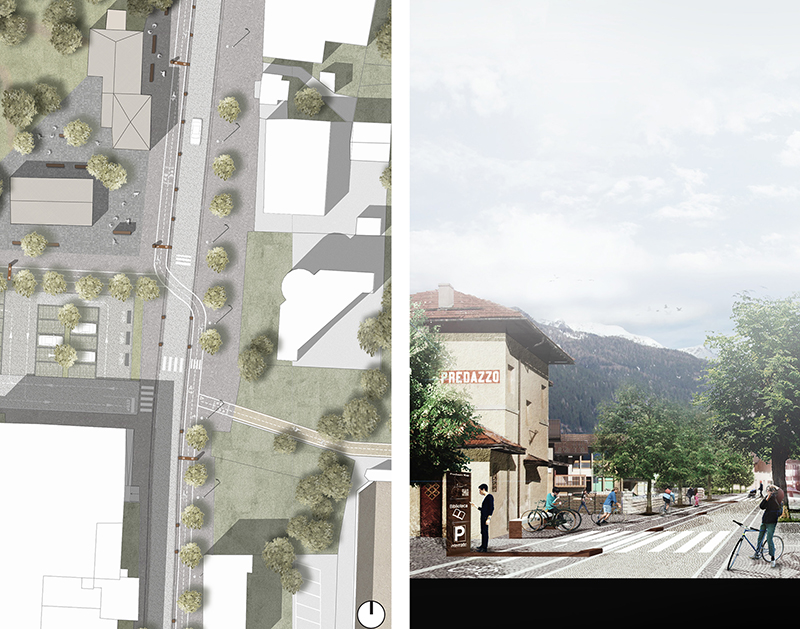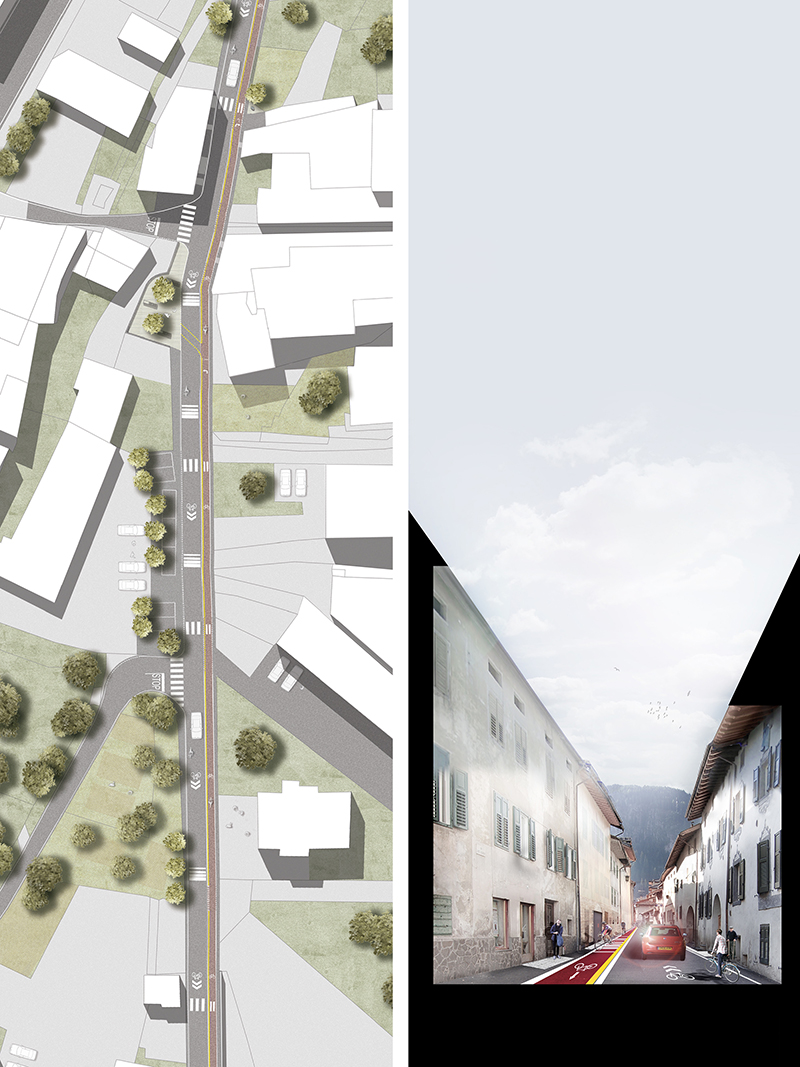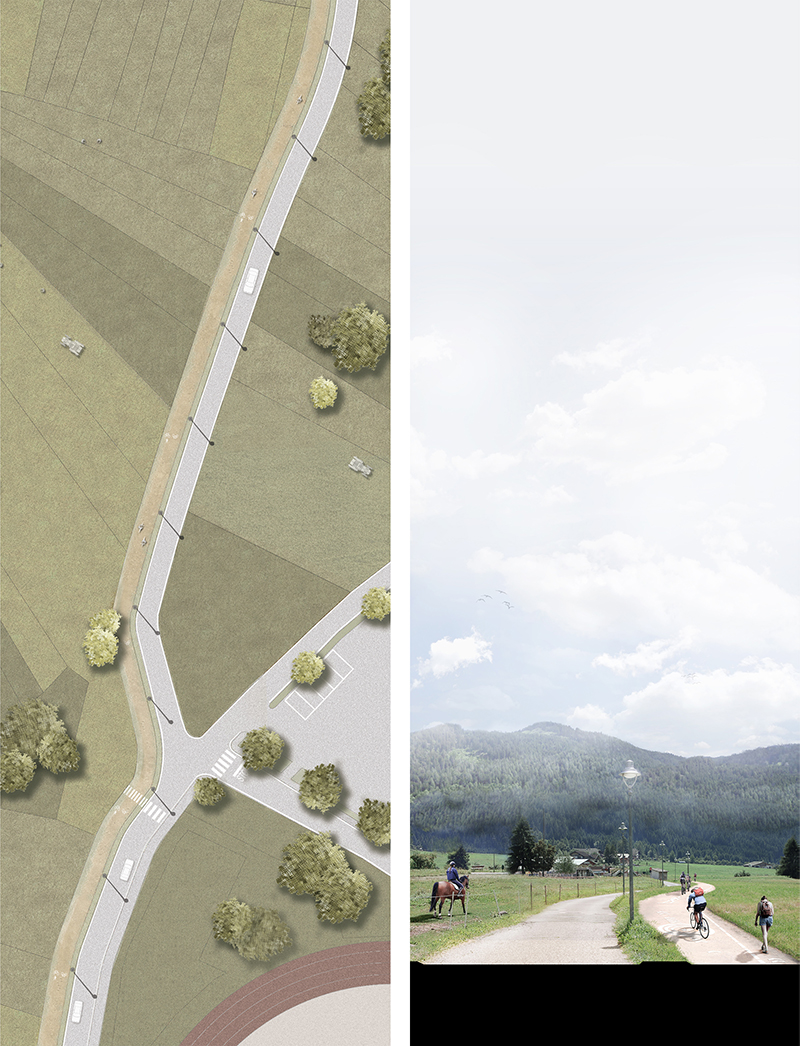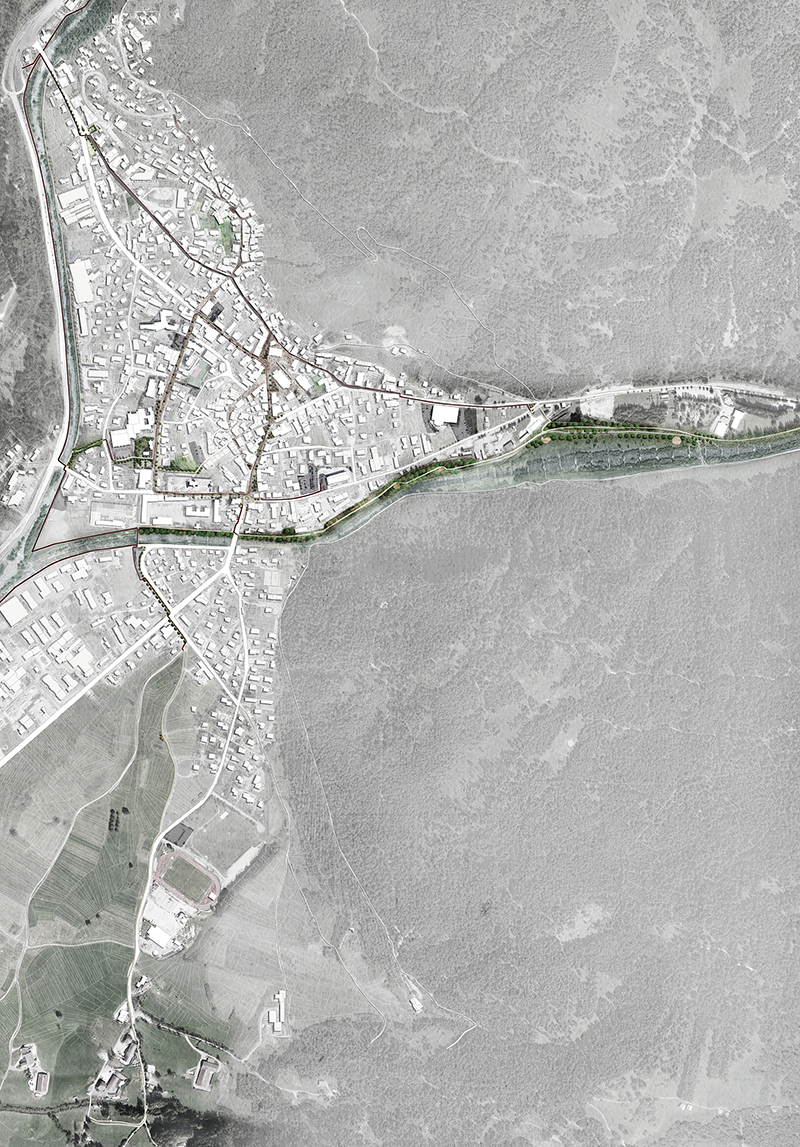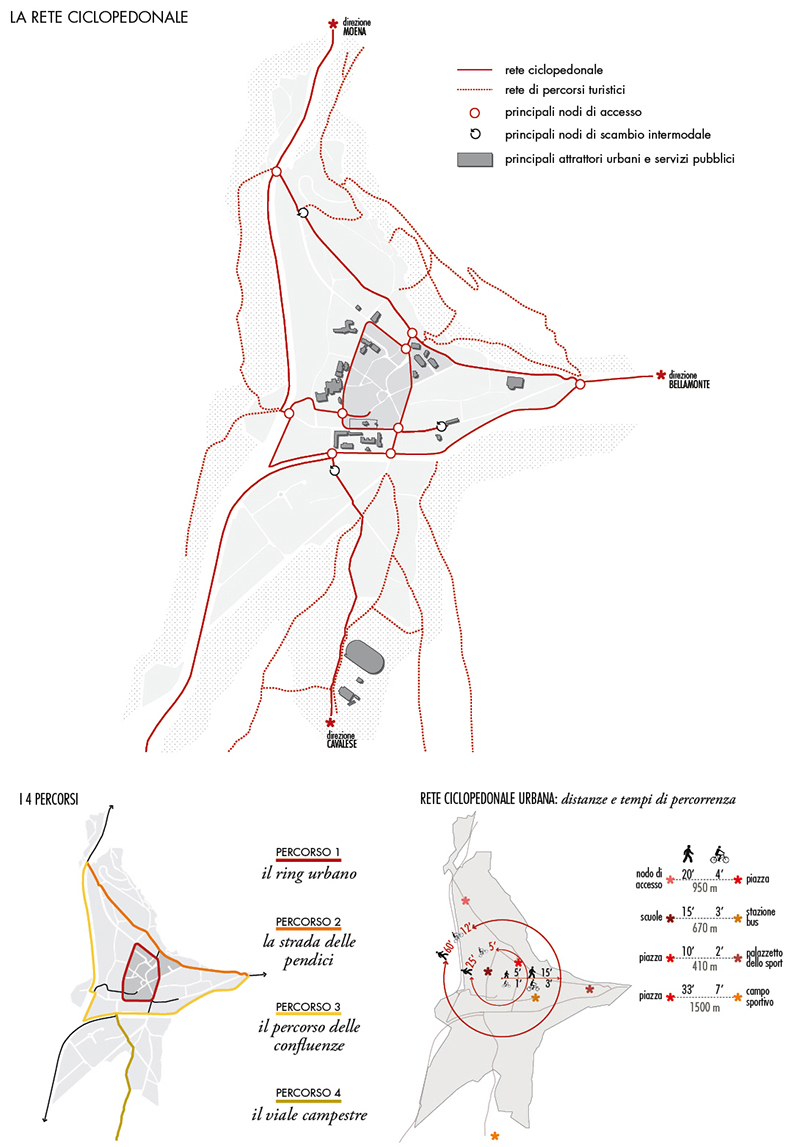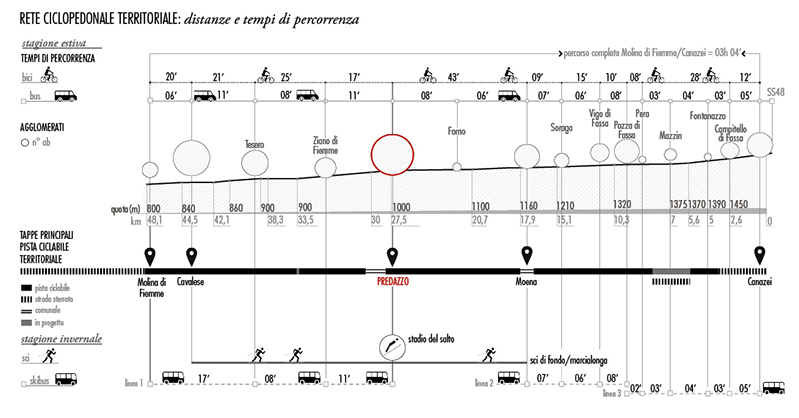 CREDITS
type: ideas competition
result: second place
client: Comune di Predazzo