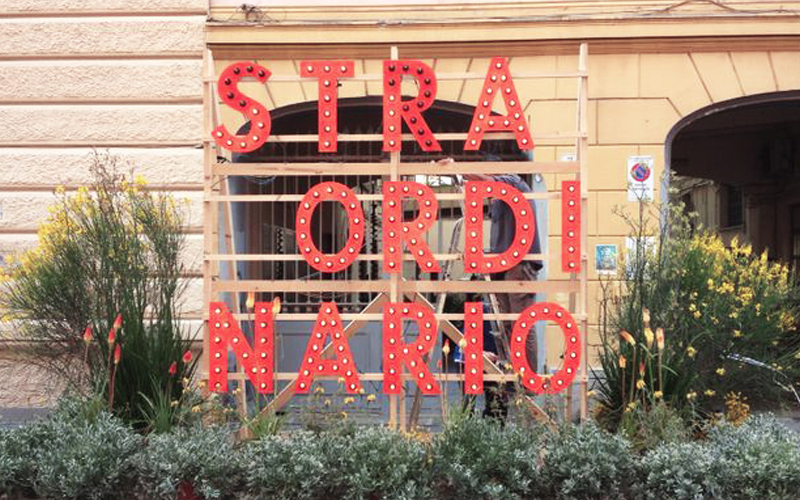 ORDINARIO/STRAORDINARIO
temporary installation in a parking lot | Pastificio Cerere, Roma | 2014
#temporarysetting #parkinglot #sign #landscape
ORDINARIO/STRAORDINARIO is an installation created for the Fondazione Pastificio Cerere, as part of the Pastificio_ARCH project, in occasion of the event Open House Rome 2014.
The project aims to stimulate the production of new imaginaries for ordinary places: a large illuminated sign lights up over a fragment of landscape, drawing attention to the transformation potential of one of the many invisible spaces that are part of urban everyday life, such as the space of the parking lot.
Through the installation, the visitor is stimulated to look beyond and understand that the spaces that have to be reclaimed are before his eyes. The challenge is therefore to point out the existence of this space, transforming it into an extraordinary place – that means out of the ordinary – showing how a surface usually occupied only by cars, with few elements, can become something very different.
+
The installation is composed of two main elements: a base of a variety of plants, representing the landscape to be transformed, and a luminous sign, that plays between the opposing sense of the words ordinary and extraordinary, suggesting the imagination of new realities.
The sign, intentionally oversized, lights up to draw attention to the transformation potential of the space. Thirteen letters, on three lines, make up the sign STRA-ORDINARIO. Once on, the word "ordinary" is fixed, while the first row ("stra") is intermittent, with a disturbing / vibrating effect, so to suggest, without asserting, the imagination of new realities.
The big illuminated sign is mounted on a fragment of landscape, a natural landscape that is often lacking in our cities. The species chosen, all resistant and rustic, create a varied landscape, for colors and perfumes. A light and mobile landscape, which vibrates with the wind, also communicating the image of a place that is not static, but in constant motion.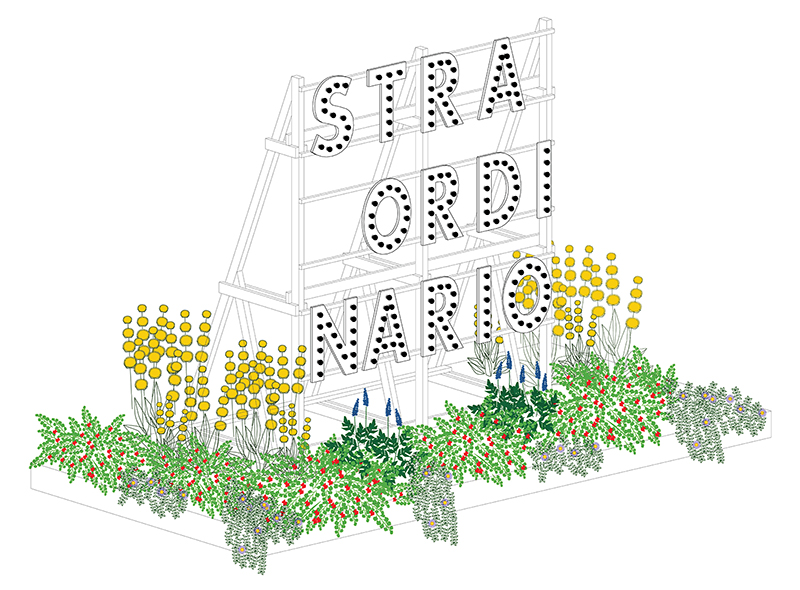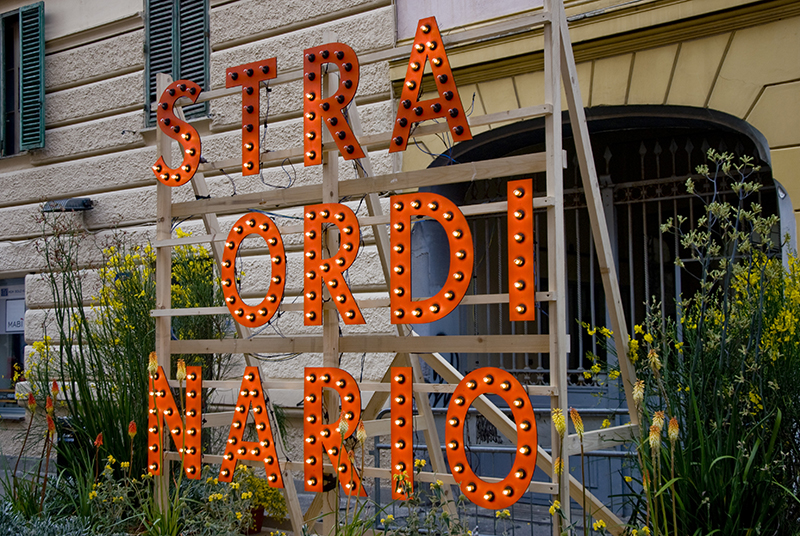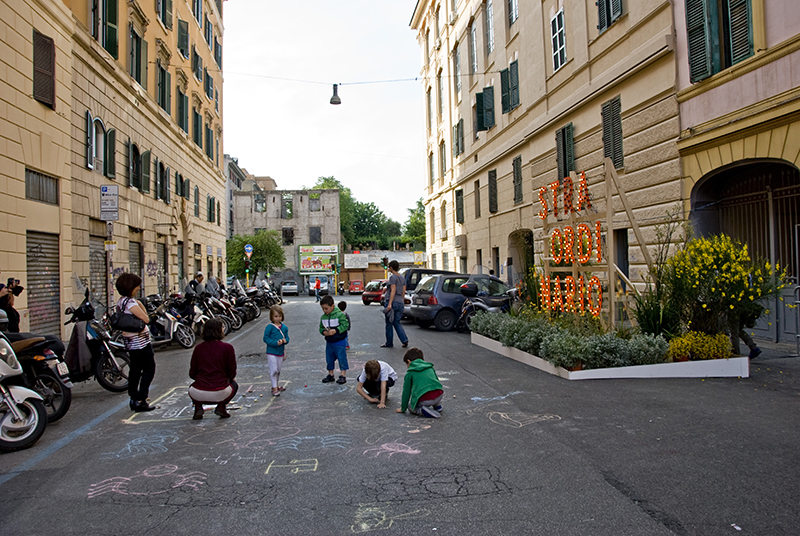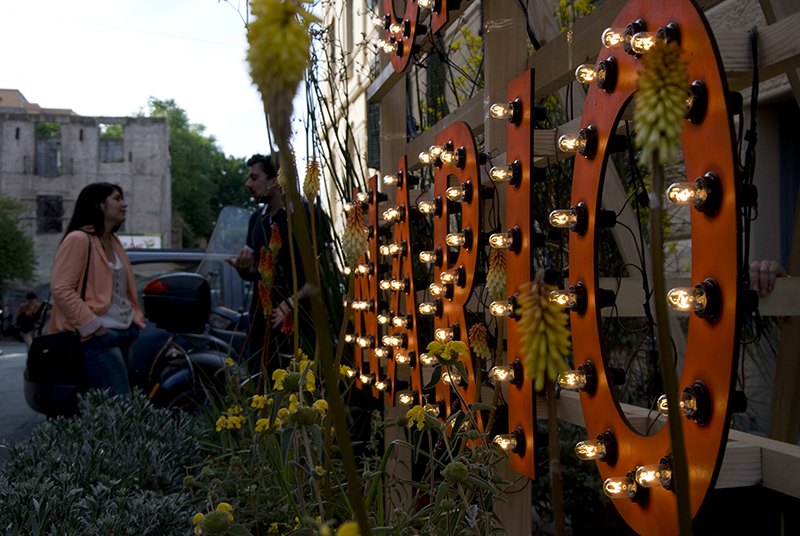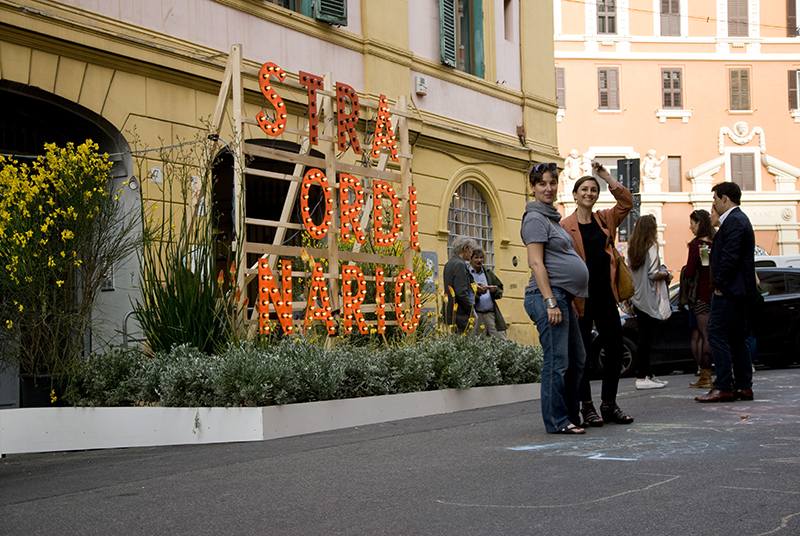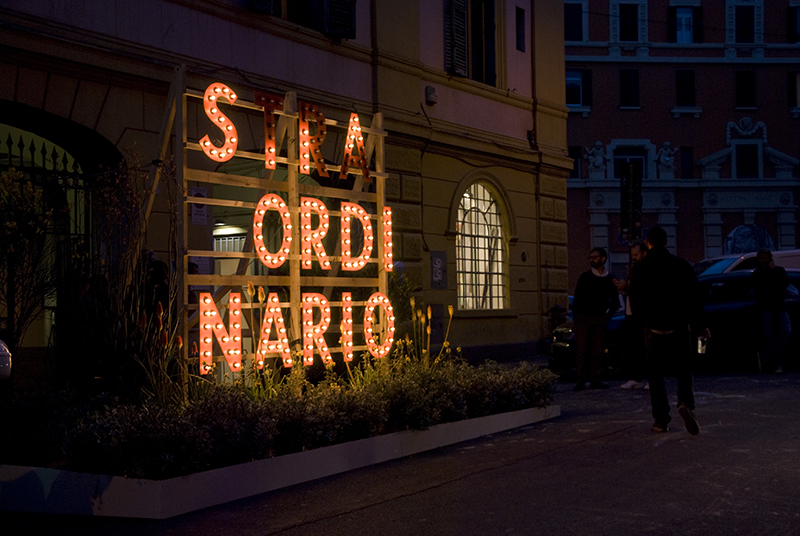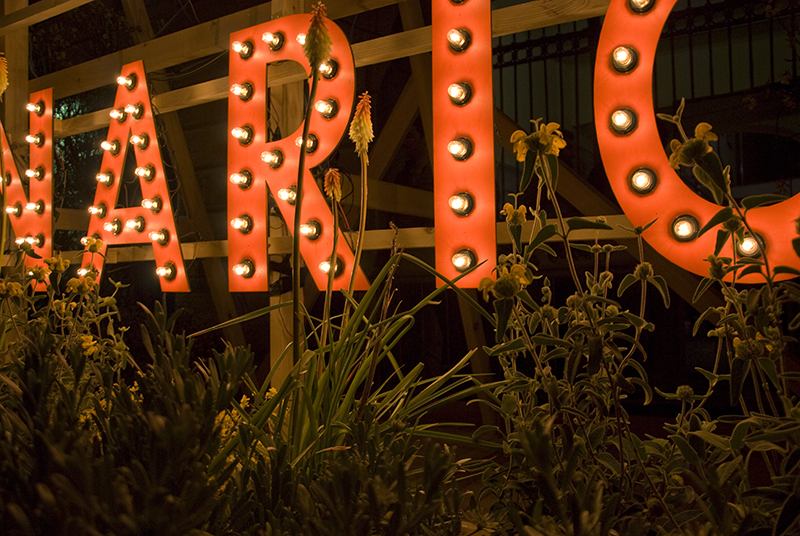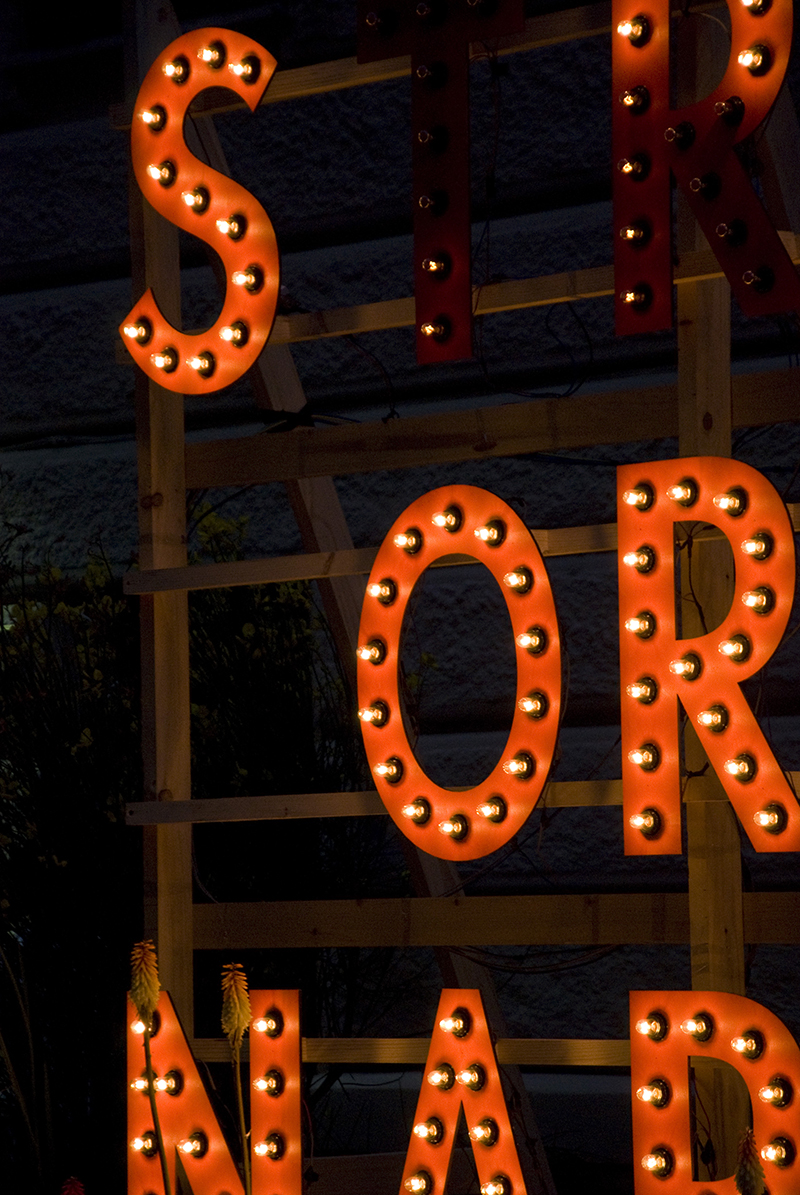 CREDITS
type: commission
status: built
client: Fondazione Pastificio Cerere, OpenHouse
floriculturist: Elisabetta Margheriti – Vivai Torsanlorenzo