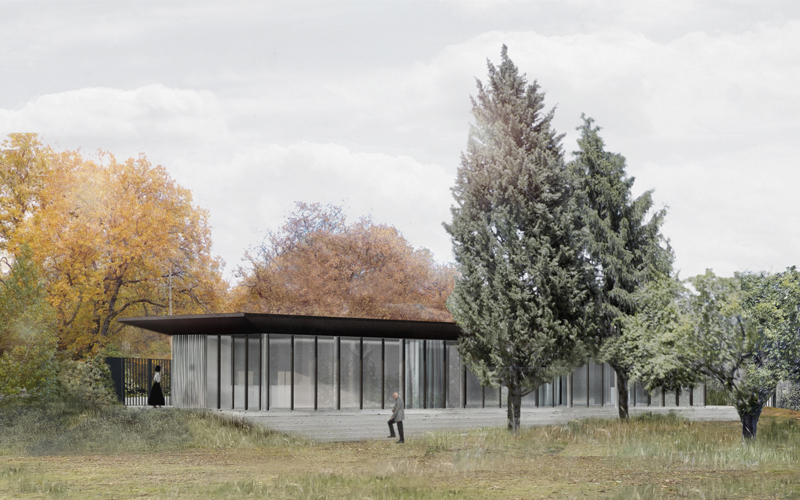 MUSEO DELLE ACQUE
exhibition pavilion by the lake | Cascata delle Marmore (TR) | 2017
for AST Acciai Speciali Terni
#pavilion #exhibitionspace #interiordesign #flexibility #landscape #steel #garden #museum
The project consists in the design of a multi-purpose pavilion to be inserted in the landscape of the Cascate delle Marmore and the arrangement of the garden overlooking the lake.
The exhibition space shows the history and functioning of the fascinating hydraulic engineering system that regulates the water supply of the Terni steelworks, of which the Cascate delle Marmore is the most spectacular element.
+
The pavilion is composed by a flat covering supported by slight cylindrical pillars. The space below is enclosed by a glass case that houses a reception area, a flexible multifunctional space, a cafeteria and the services.
The relationship with the surrounding landscape is regulated through the use of vertical surfaces characterized by different materials and textures. Micro-perforated steel panels shield the façade towards the street allowing light to pass through, while a system of curtains organizes and shades the interior space.
The choice of the materials is based on the production of steelworks. The building in fact foresees the use of stainless steel in various forms: from the structures, to the external cladding panels, perforated and corrugated, to the internal panels steel brushed and mirrored, to the exhibition panels.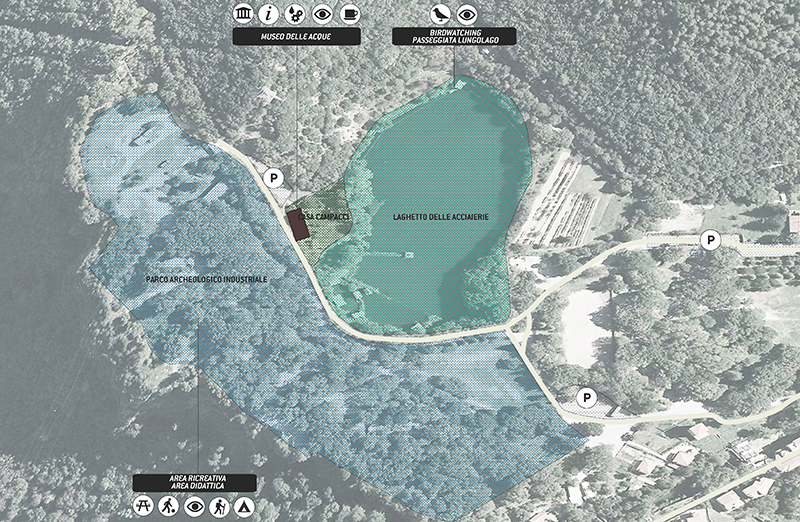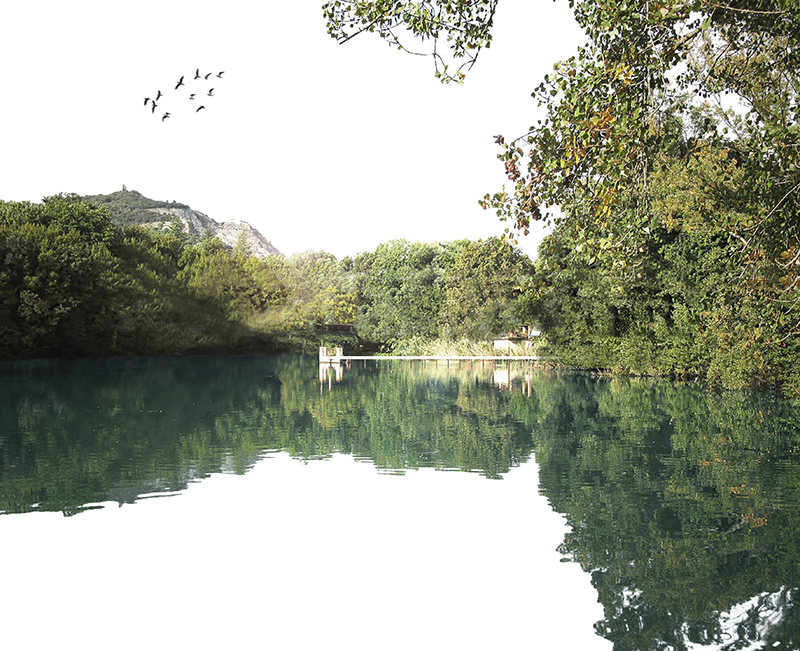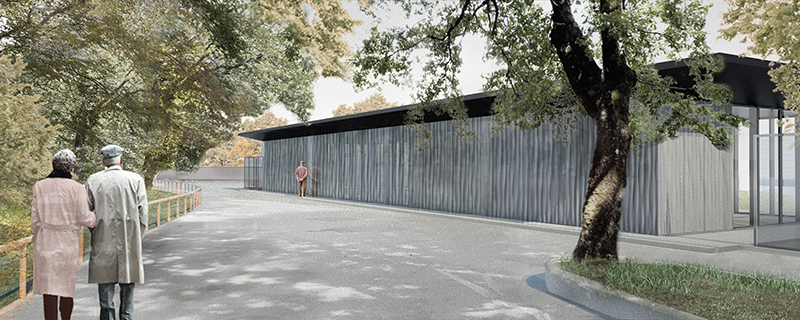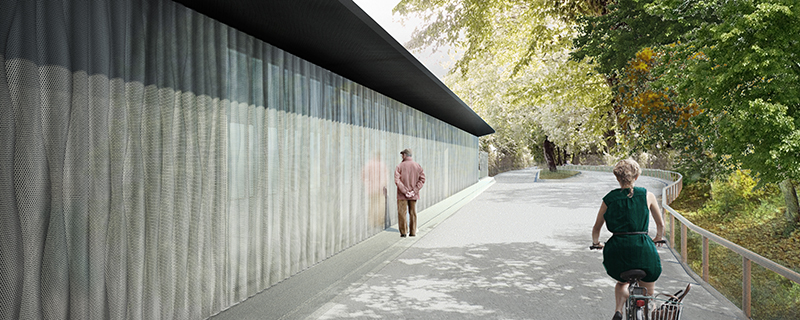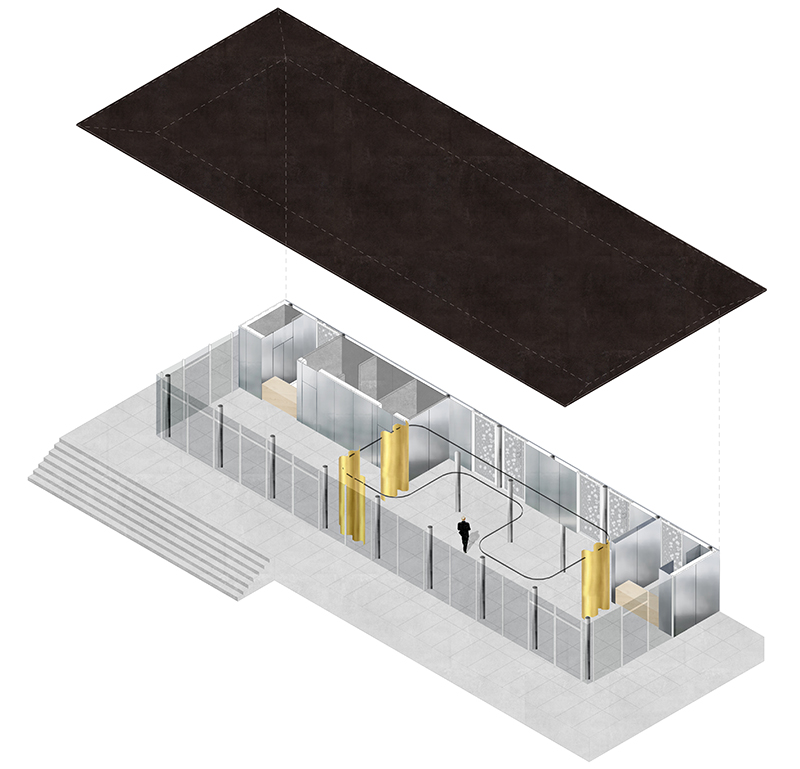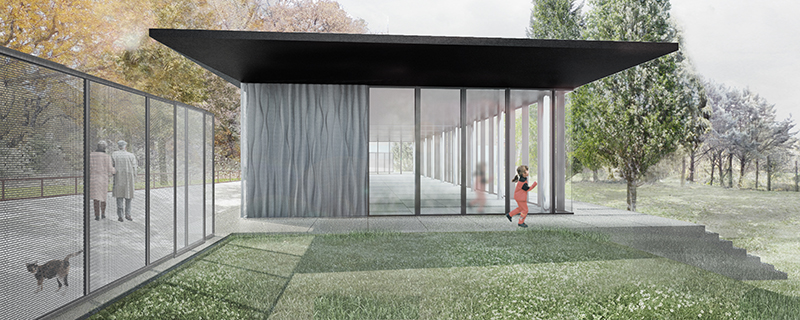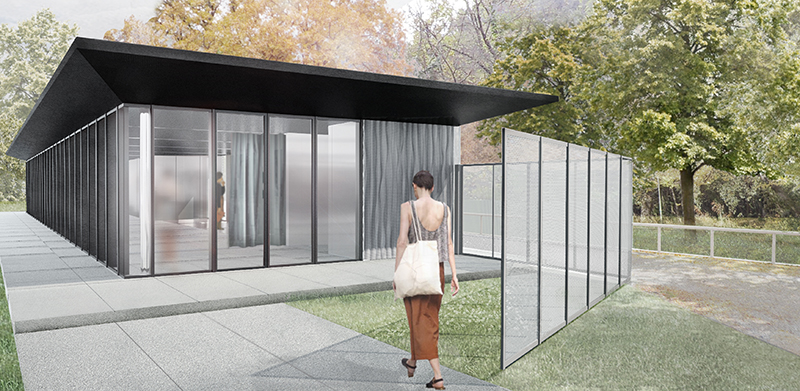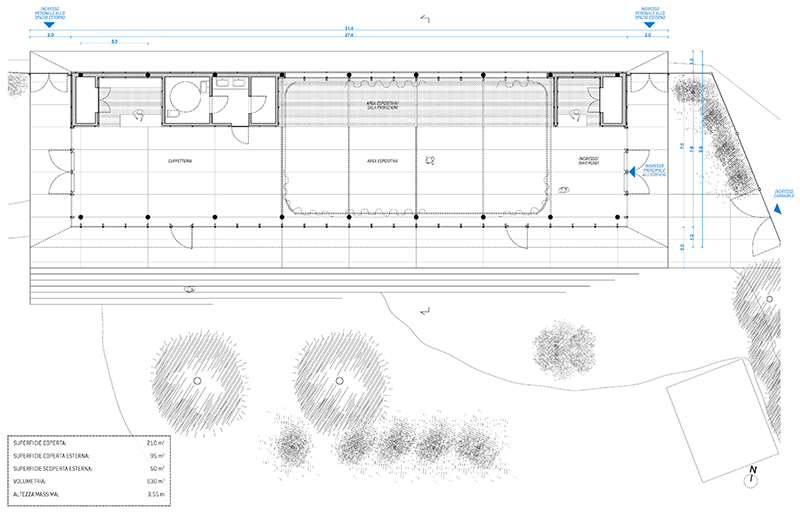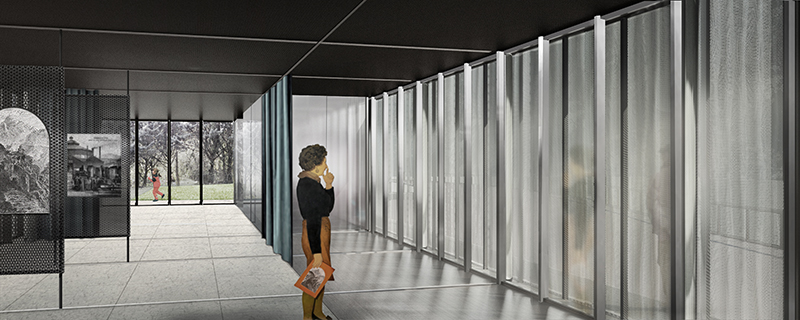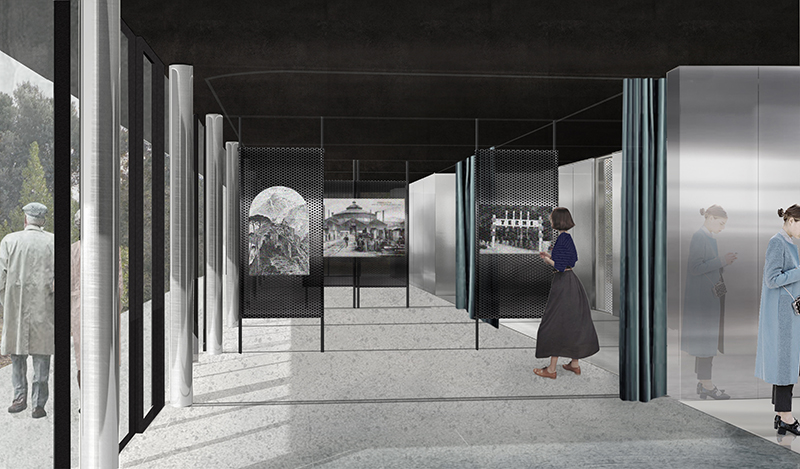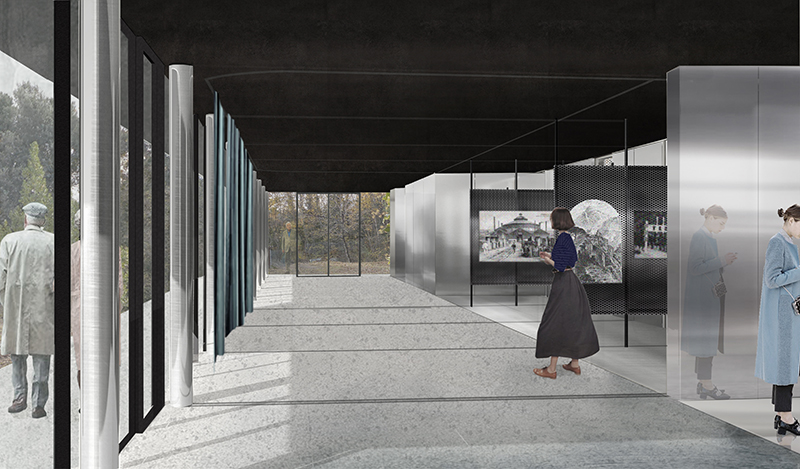 CREDITS
type: commission
status: preliminary project
client: AST Acciai Speciali Terni
structures: eng. Michele Pierini